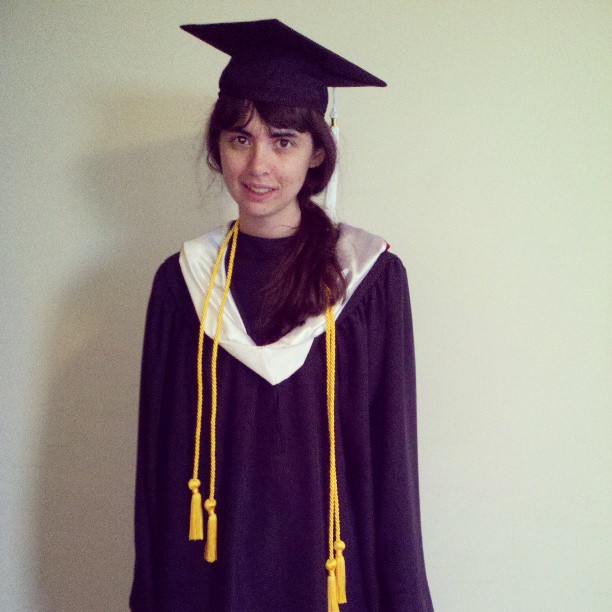 This week marks the end of many college semesters in my region, which means there are a lot of students moving out of campus dorms and apartments. Unfortunately, this means a lot of things get thrown out that could easily be used! My little sister also just finished college (congrats, Maura! I snapped this photo of her at 8am on her graduation day!), so I'm getting to see this all play out again first hand.
In my former neighborhood of West Philly, the end of the semester for the University of Pennsylvania is seen by many as "Penn Christmas." For the weeks following the end of the academic year, people dumpster dive and trash pick wonderful treasures. Some trash finds are downright mythic. I have a friend who claims to have discovered both an iPod and a backpack that still had cash in it!
Since 2008, UPenn has been working to eliminate the amount of items that get tossed. PennMOVES collects donated items, and then resells them to benefit local charities. It's such an excellent idea! I wish more schools would implement such a program. If you are interested in scoping out some free secondhand treasures, I definitely recommend looking up your local college's academic calendar.
Do you know of other colleges that collect donated items from their students moving? Or have you found such cool items after college lets out? Let me know! !